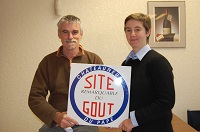 " Remarkable Site for Taste " is a French tourist and gastronomic label of recognition awarded to towns, localities and traditional food processing establishments.
A " Remarkable Site for Taste " is a production site which meets the following criteria :
- a quality food product, which is symbolic of the area and has a reputation and a history,
- an exceptional historic heritage as regards architecture and the environment,
- top quality hospitality for the public clearly demonstrating the connections between the product, the heritage and the people, and capable of creating links and stimulating interaction.
The Châteauneuf-du-Pape AOC " Remarkable Site for Taste "
The Châteauneuf-du-Pape appellation obtained the " Remarkable Site for Taste " accreditation in September 2006. The members of the national commission in charge of awarding this accreditation were won over by the energy and enthusiasm of the men and women as well as by the cultural and tourist potential associated with wine-growing.
Châteauneuf-du-Pape, an iconic product :
Châteauneuf-du-Pape is indisputably the best-known vineyard in the southern Rhône Valley.
With an illustrious history, the Popes contributed greatly to its fame. The A.O.C recognition dates from 1936, and it became the very first French appellation.
The unique nature of these wines, along with their unparalleled rich diversity, is born from the many different terroirs, the thirteen authorised grape varieties and an original bottle guaranteeing the origin.
The Châteauneuf-du-Pape AOC and its heritage :
Established in a landscape of slopes and plateaus highly exposed to the Mistral wind, the old gnarled vine stock grows amongst worn pebbles, and draws the strength of its soil from the sub-layers of clay and sand.
The Châteauneuf-du-Pape AOC has a rich architectural heritage: its famous castle and ramparts dominate the village and authentic vineyard huts punctuate the landscape, proof of a long wine-growing tradition.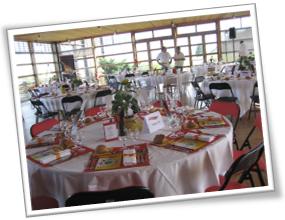 The Châteauneuf-du-Pape AOC and its hospitality :
The local association has implemented several projects designed to promote the link between the appellation's wines and the local heritage: gourmet walks, heritage tours, lectures, workshops, cookery classes, themed meals and dedicated festivals punctuate the Châteauneuf-du-Pape AOC events calendar.
The Châteauneuf-du-Pape appellation, a rich wine tourism destination in the South of France
The inter-municipal tourist destination benefits from the fact that the Châteauneuf-du-Pape AOC was the first one created in France. The area has a whole host of activities to offer visitors who want to get to know its wines : wine-tasting, estate tours, wine and food pairing, discovery walks or bike rides in the vineyard, etc.
Ideally located in the heart of Provence, a stone's throw from Avignon and Orange, we are also surrounded by a lively cultural environment.
Our wonderful Mediterranean climate makes us an ideal destination for outdoor recreation : cycling through our vineyard is a real pleasure !
Among the activities on offer:
- learn how to taste wine like a sommelier or blend wine like a wine expert at a wine-tasting school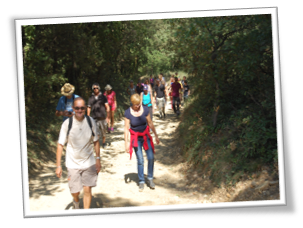 - cycle through the vineyard
- have a picnic delivered among the vines
- go for a ramble along a waymarked path
- participate in a food and wine pairing workshop (wines & chocolates, wines & cheeses…)
- tour the vineyard in a horse-drawn carriage
- learn how to prepare sushi and taste them with some Châteauneuf-du-Pape
- share an aperitif with a winegrower on an estate