Sorting

Only carefully sorted and selected grapes are vinified in Chateauneuf-du-Pape. Separated or whole cluster, they ferment in stainless steel tanks, concrete or oak casks before becoming the « precious nectar ».
Destemming
Destem or not destem? This almost sounds like a title from Shakespeare. Historically in Chateauneuf-du-Pape, grapes upon arrival in the cellar are fermented in whole bunches, so not destemmed. The tannins present in the stems then combine those inside the grapes.
The winemaking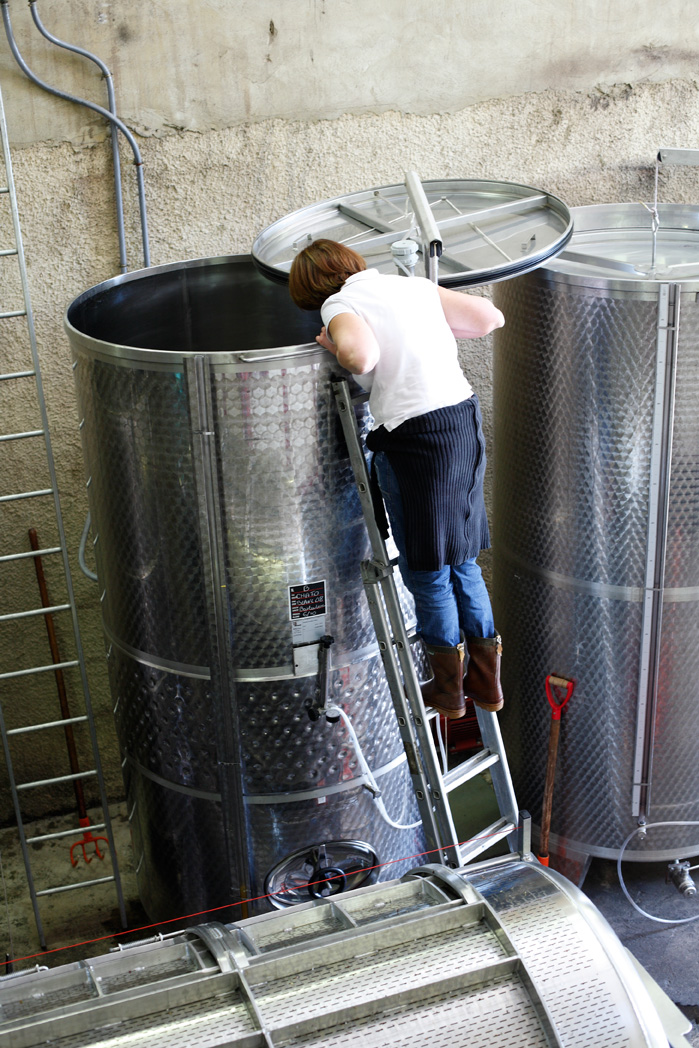 Traditionally in Chateauneuf-du-Pape, the wine is vinified in concrete tanks. From the 80s, many winemakers have opted for stainless steel tanks that are more hygienic, easy to clean, support better temperature control and are technically more efficient. However, recently some winemakers installed again concrete tanks with considerable improvements. The inside walls are now coated for easy cleaning and because of their thickness they offer a good thermal regulation.
Punching down the cap (pigeage)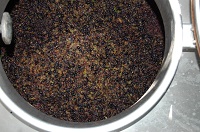 More and more producers are using this method, which occurs at the time of maceration of red wines. Pigeage simply involves pushing the floating skins back down into the fermenting wine, by hand or automatically by robots.
Upbringing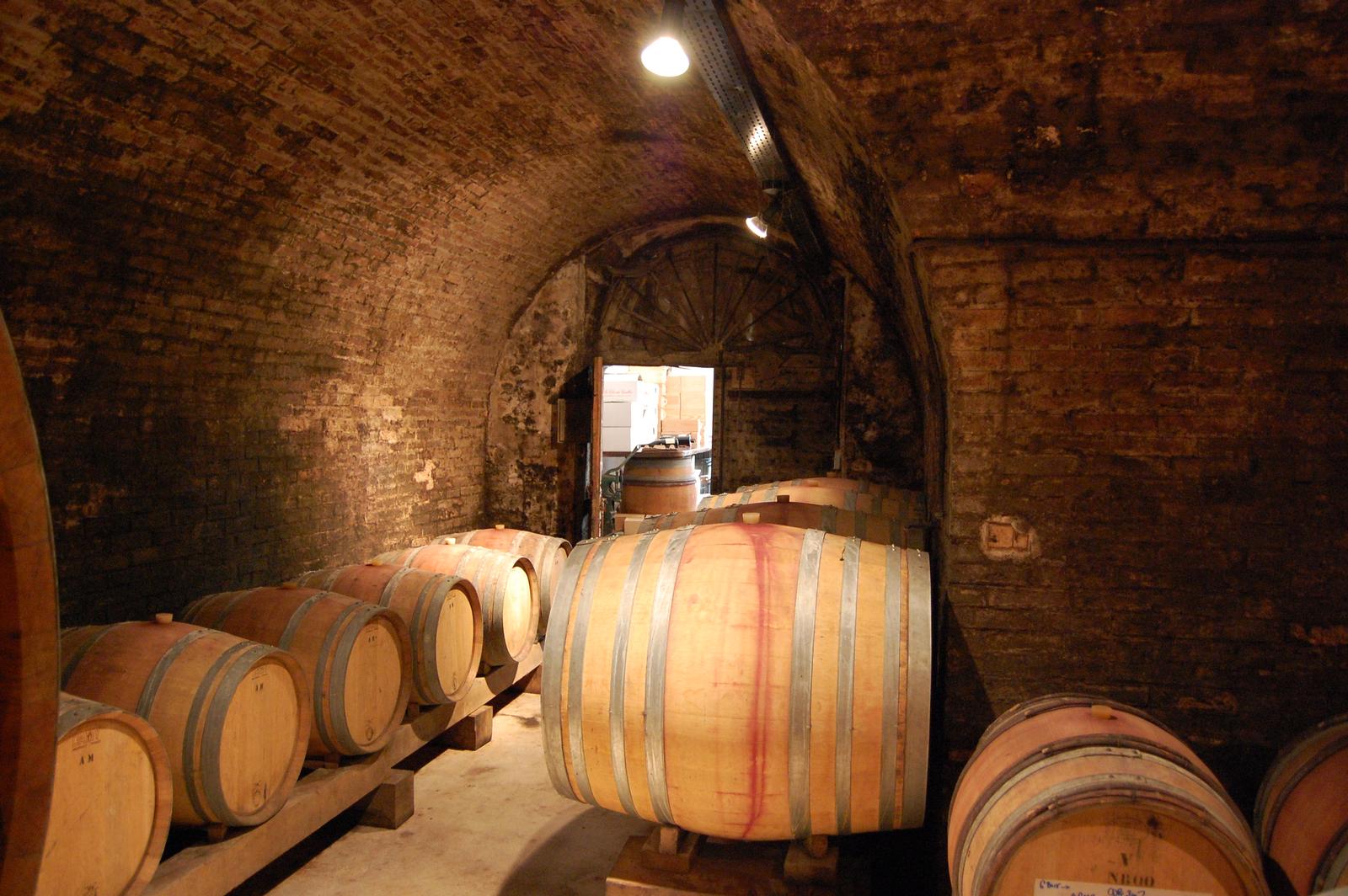 The red wine is then aged in vat (50-200 hl stainless steel, epoxy, or concrete) or oak (foudres, and/or different-sized oak barrels). During this period (10-18 months), racking may be done one or more times. This slow and harmonious maturation makes the wine more rich and complex.